Hello, Finnley here, and I'm excited to dive into another offbeat and unusual record for Finnley's Audio Adventures. Today's record is a blast from the past, a collection of sketch comedy routines from The Western Mobile Telephone Co. performed by the George Garabedian Players.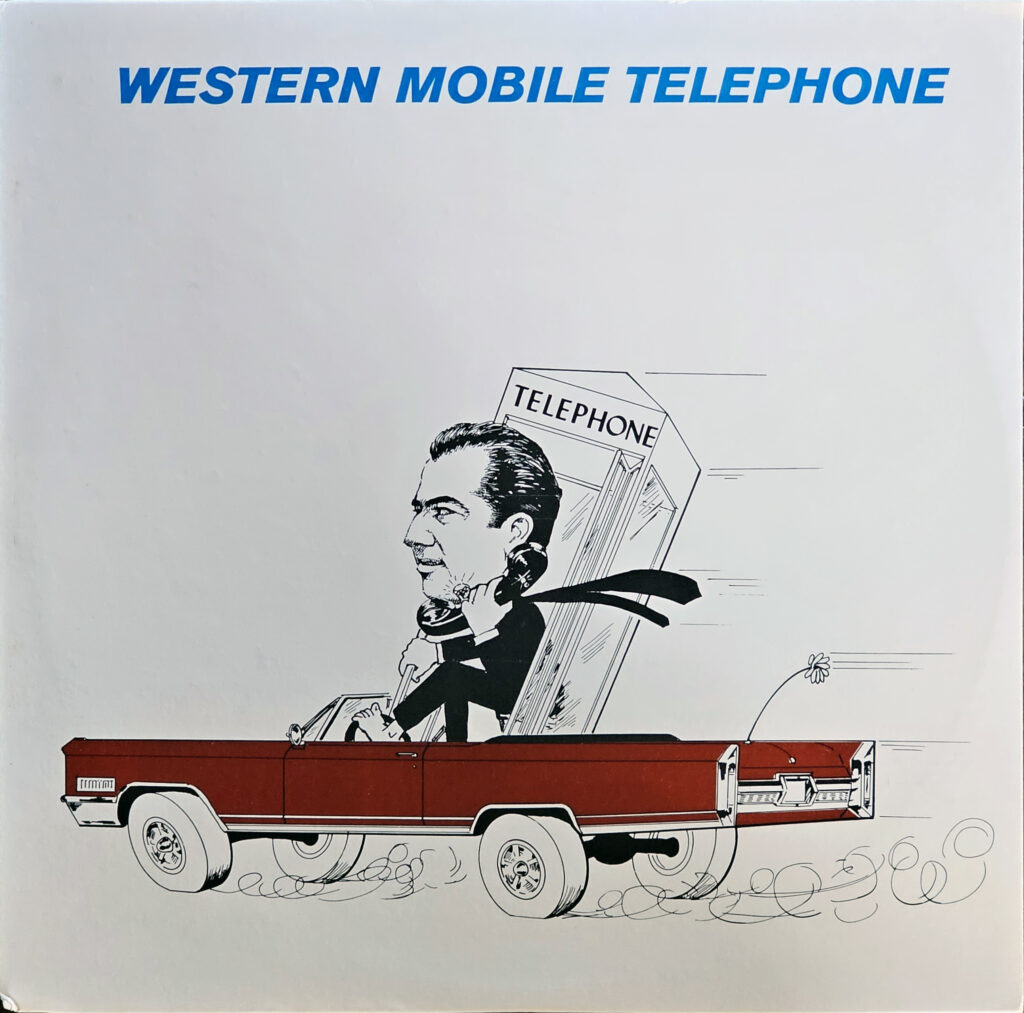 The record is a hodgepodge of comedic skits that have nothing to do with telephones, except for the opening skit of side 2, track 1, which depicts the "Alexander Graham Bell" skit and marks the beginning of The Western Mobile Telephone Company. It's fascinating to learn that this record was released during the 1970s, a time when mobile phones were still a luxury item and not as ubiquitous as they are today.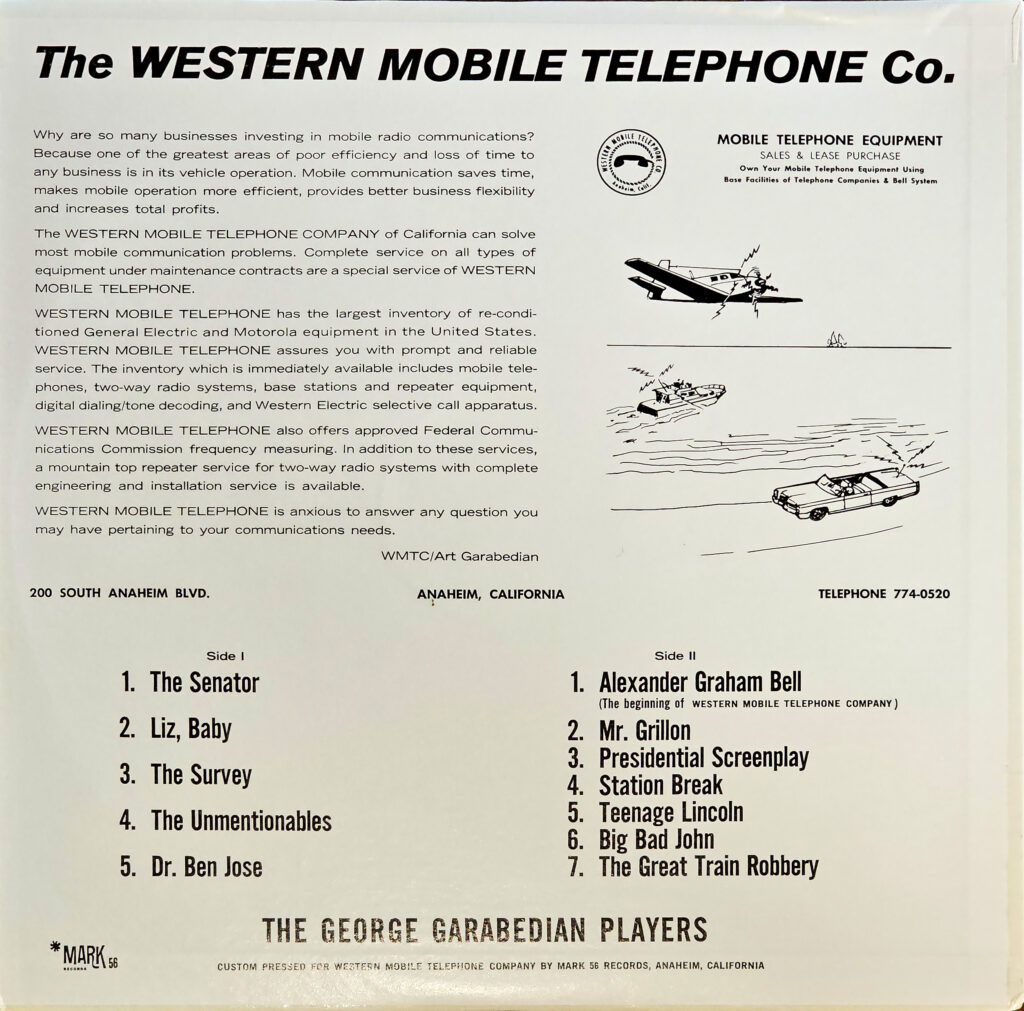 The Western Mobile Telephone Company was founded in 1967 by Arthur Garabedian, a California businessman and inventor. The company was created to provide mobile telephone services to commercial and government customers in California. Arthur Garabedian was also the inventor of the first speakerphone device for mobile telephone use in cars, a significant breakthrough in mobile phone technology at that time.
Garabedian was a pioneer in the mobile phone industry, and his work with WMTC and the development of the speakerphone helped pave the way for the widespread adoption of mobile phones in the United States. However, in 1993, Garabedian filed a lawsuit against several wireless carriers, including L.A. Cellular and PacTel Cellular, for alleged price fixing, violating antitrust laws, and overcharging customers for years.
The case went to trial in 1996, and in 1997, a federal jury found L.A. Cellular and PacTel Cellular guilty of price fixing and awarded the plaintiffs $165 million in discounts on services and accessories. This victory for consumers helped increase competition in the wireless industry.
It's interesting to note that the Western Mobile Telephone Co. is no longer in business, and their last address was just south of the I5 off of Gene Autry Way in Anaheim, CA. The FCC database shows an expired license for a Western Mobile Telephone Co. in Montana, which expired in September 2022 and was canceled the following November. It's possible that this is the same company since the license lists a transmitter located at the corner of Katella and Anaheim Blvd in Anaheim, CA.
The George Garabedian Players recorded several comedy albums for Mark56 Records, a label that specialized in producing and distributing classic radio and television transcriptions, as well as sponsored compilations. These albums were widely popular among comedy fans of the time and included parodies of popular songs, humorous skits, and satirical commercials.
Diving into this record from The Western Mobile Telephone Co. was a delightful and informative journey. It's always fascinating to learn about the pioneers who paved the way for the technologies we take for granted today. I hope you enjoyed this swim through history with me, Finnley the Dolphin, and I can't wait to see what offbeat and unusual record I'll surface next for Finnley's Audio Adventures.


Please note that the following video features a comedy sketch recorded in the 1970s, a time when social norms were different from today. The content of the sketch may contain language or themes that some viewers may find offensive or upsetting by today's standards.
It is important to note that this video is being shared for historical and archival purposes only, and it is not intended to promote or condone any discriminatory behavior or attitudes. We recognize that societal norms have evolved over time, and the views and attitudes expressed in the video may not reflect those of modern society.
We strongly advise viewer discretion when watching this video, and we recommend that individuals who may be particularly sensitive to the content refrain from watching it. We hope that viewers will approach this video with an open mind and recognize that it is a product of its time, and that any offensive content should be viewed within its historical context.