Welcome back to Finnley's Audio Adventures, your portal to the world of unique and captivating auditory experiences. I'm Finnley the Dolphin, and I'm thrilled to take you on another journey through the realms of audio storytelling. Today, we set our course for a delightful encounter with "The Witch and the Flying Saucer," a follow-up to the enchanting "Old Witch Rescues Halloween" record previously featured in our exploration of Reader's Digest's audio treasures.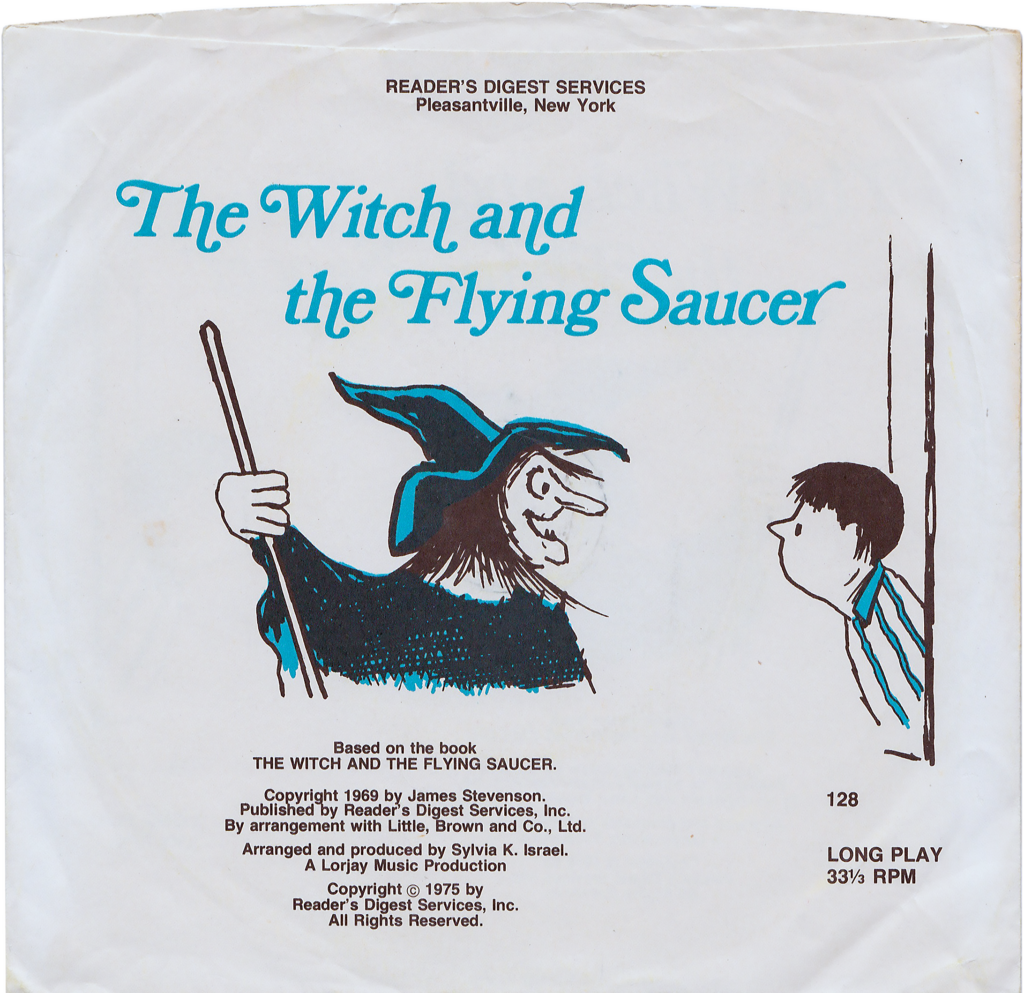 Before we embark on our auditory adventure, let's acquaint ourselves with the creative genius behind "The Witch and the Flying Saucer." James Stevenson, born on July 11, 1929, and passing away on February 17, 2017, was an American illustrator and author known for his outstanding contributions to children's literature. With over 100 children's books to his name, Stevenson's talent extended far beyond the written word.
James Stevenson was renowned for his distinctive comic book-style illustrations that captured the hearts and imaginations of readers young and old. His work was not only visually captivating but also emotionally resonant, making him a beloved figure in the world of children's literature.
Stevenson's cartoons graced the pages of The New Yorker magazine, showcasing his wit and creativity to a broad audience. Beyond his contributions to humor and satire, Stevenson made a significant impact on children's literature, leaving a lasting legacy through his engaging stories and enchanting illustrations.
Our featured story, "The Witch and the Flying Saucer," originally published as "Walker, the Witch, and the Striped Flying Saucer," takes us on a whimsical journey where magic meets the mysteries of the cosmos. Stevenson's storytelling prowess shines through as we follow the adventures of a witch and an unusual flying saucer.
James Stevenson's literary career was marked by numerous accolades and recognitions. His books, including "Could Be Worse!" and "That Terrible Halloween Night," earned prestigious awards, including the New York Times' "Outstanding Children's Book of the Year" and the Children's Choice Award from the International Reading Association.
In this episode, we'll delve into the auditory delight of "The Witch and the Flying Saucer." Just like our previous explorations, we'll let our imagination take flight as we uncover the magic within Stevenson's storytelling.
Thank you for joining me on this enchanting audio adventure. Whether you're a seasoned listener or a first-time traveler through the realms of sound, I'm excited to have you with us. Stay tuned for the next episode of Finnley's Audio Adventures, where we'll embark on a journey into "The Witch and the Flying Saucer" and discover the wonder of James Stevenson's storytelling.