Welcome to Finnley's Audio Adventures! In each episode, we dive into the depths of the most unusual and offbeat records, from the bizarre to the downright hilarious, to bring you a splash of humor and a whole ocean of weirdness.
In this episode, we take a journey into the world of aviation training with a set of three records from TWA Transportation Training called "Code Course". These records feature six lessons designed to train airmen in the art of Morse code.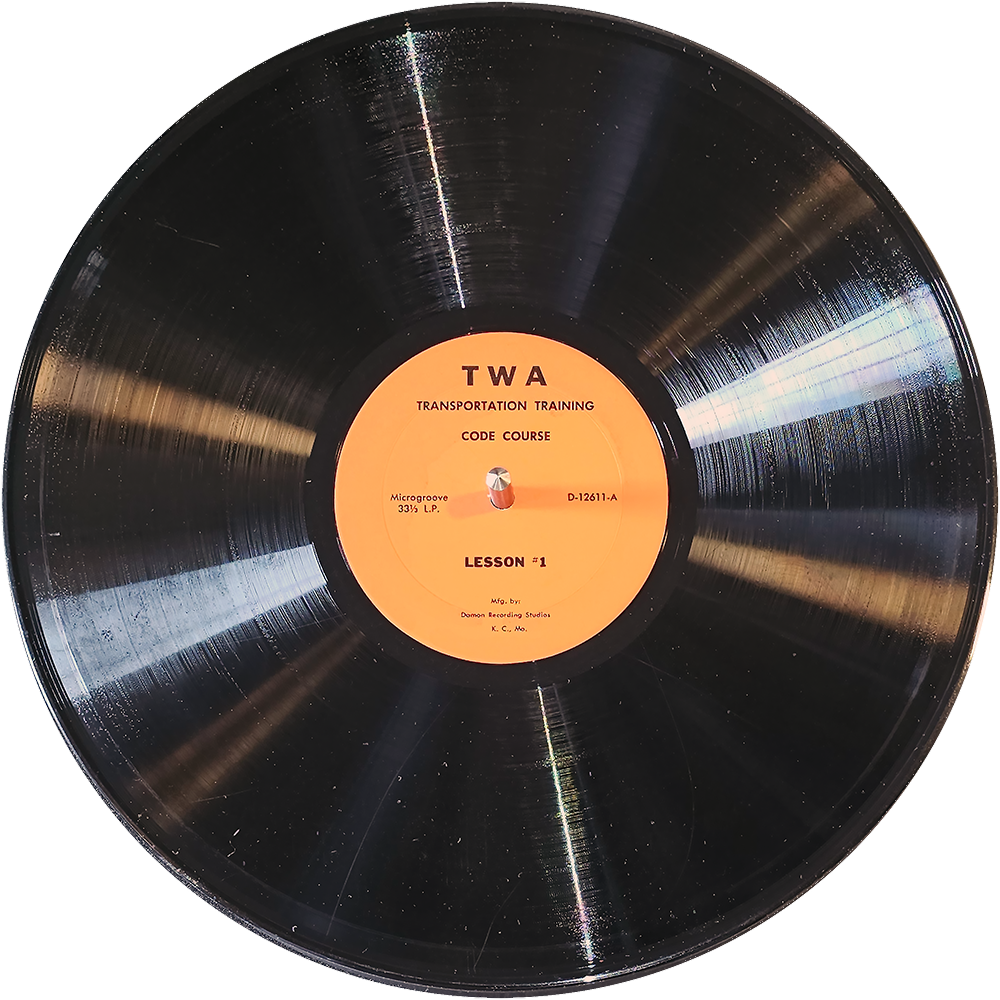 The narrator provides an introduction, helpful reminders, and a quick test starting on lesson two to gauge the listener's proficiency in the previously learned material. Unfortunately, we don't have any additional information about the narrator or the release date of these records, but we do know that they were manufactured by Damon Recording Studios in Kansas City, MO, and their catalog number is D-12611.
Morse code is a communication system that uses a series of dots and dashes to represent letters and numbers. It was developed in the early 1800s and was widely used in aviation before the advent of modern communication technology. Morse code proficiency was a requirement for airmen and air traffic controllers until the 1990s, and it is still taught in some aviation programs today.
Aviation training has come a long way since the days of Morse code, but these records provide a fascinating glimpse into the history of aviation communication. They also serve as a reminder of the importance of effective communication in the aviation industry, where clear and concise communication can mean the difference between life and death.
So join Finnley on this fascinating journey as we explore the world of Morse code and aviation training with "Code Course" from TWA Transportation Training. You never know what kind of records we'll surface next, so make sure to tune in to Finnley's Audio Adventures for more fun and weirdness!